Last summer, my family decided to go to Brittany, France 🇫🇷, because we thought it wouldn't bee "too hot". With a maximum temperature of 21℃ over a period of 16 days, we were not disappointed in this regard. We could have done it without that much rain, though.
The manoir
We rented a flat in the Manoir des petites Bretonnes, which was beautiful. But due to the weather, we were seldomly able to sit outside and enjoy the beautiful garden.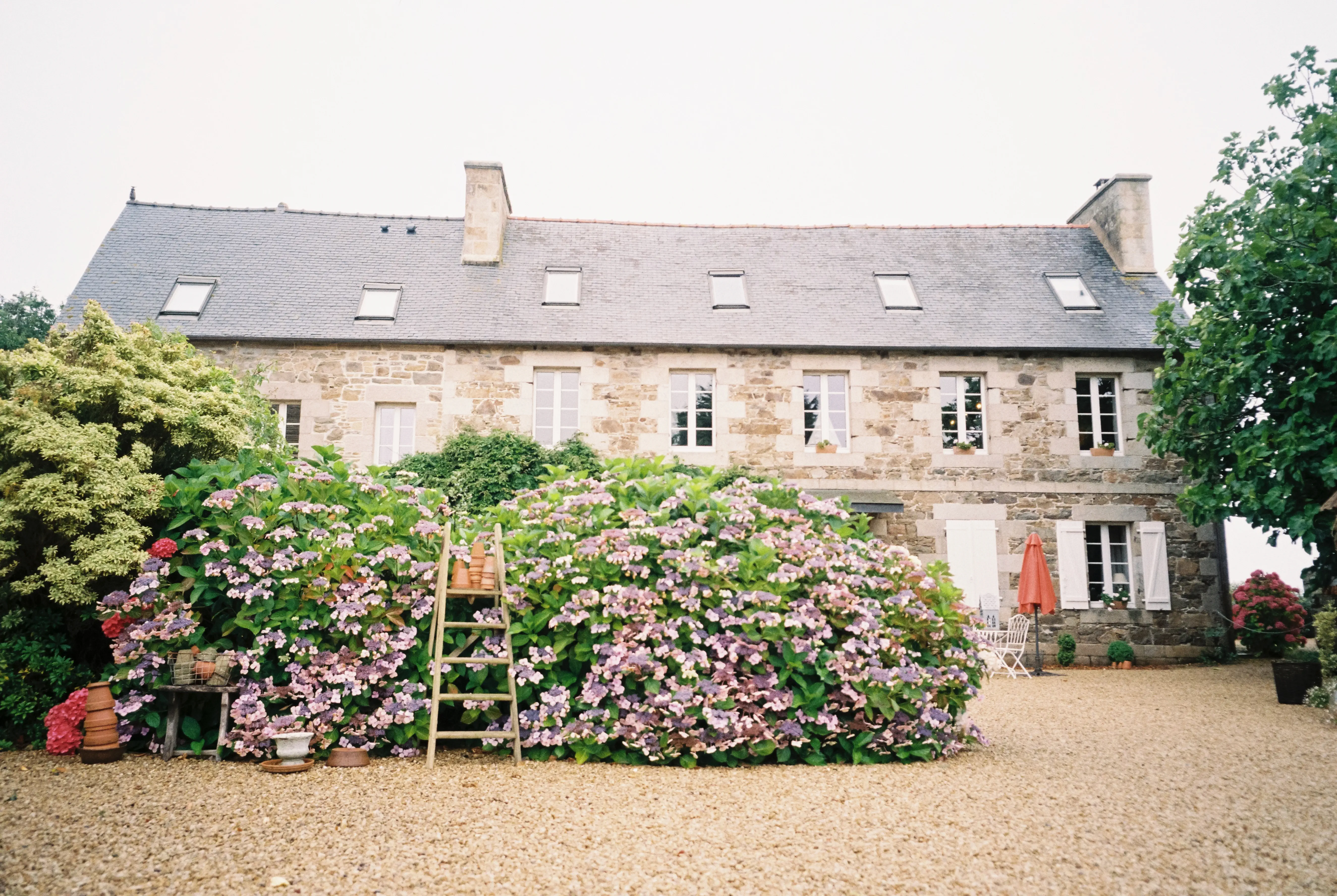 Here we could have a cidre with our neighbors while talking about what to do with the children in the rainy weather of the next day.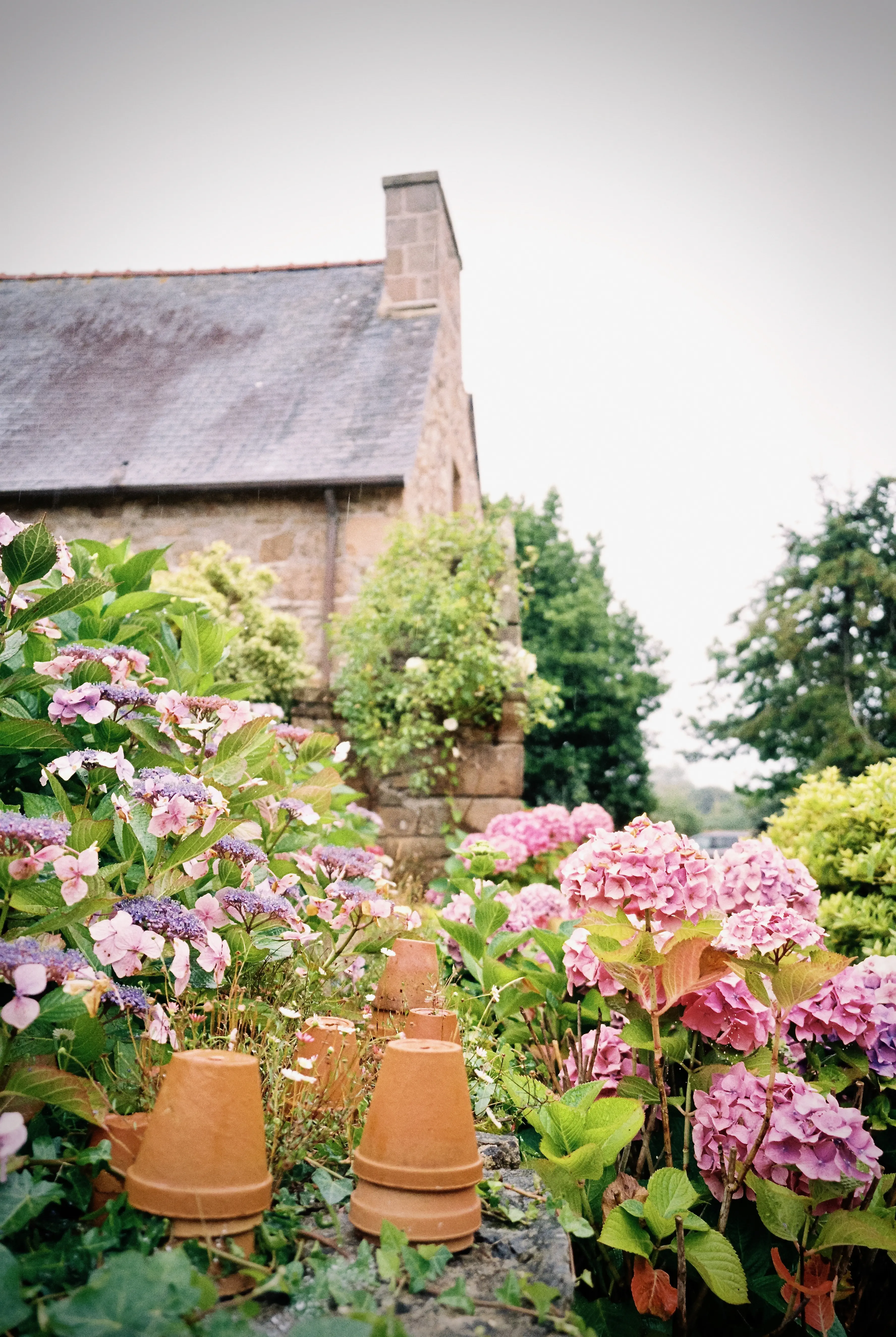 This is the house we stayed in. It was surrounded by hydrangeas. If you look closely, you can see the raindrops falling.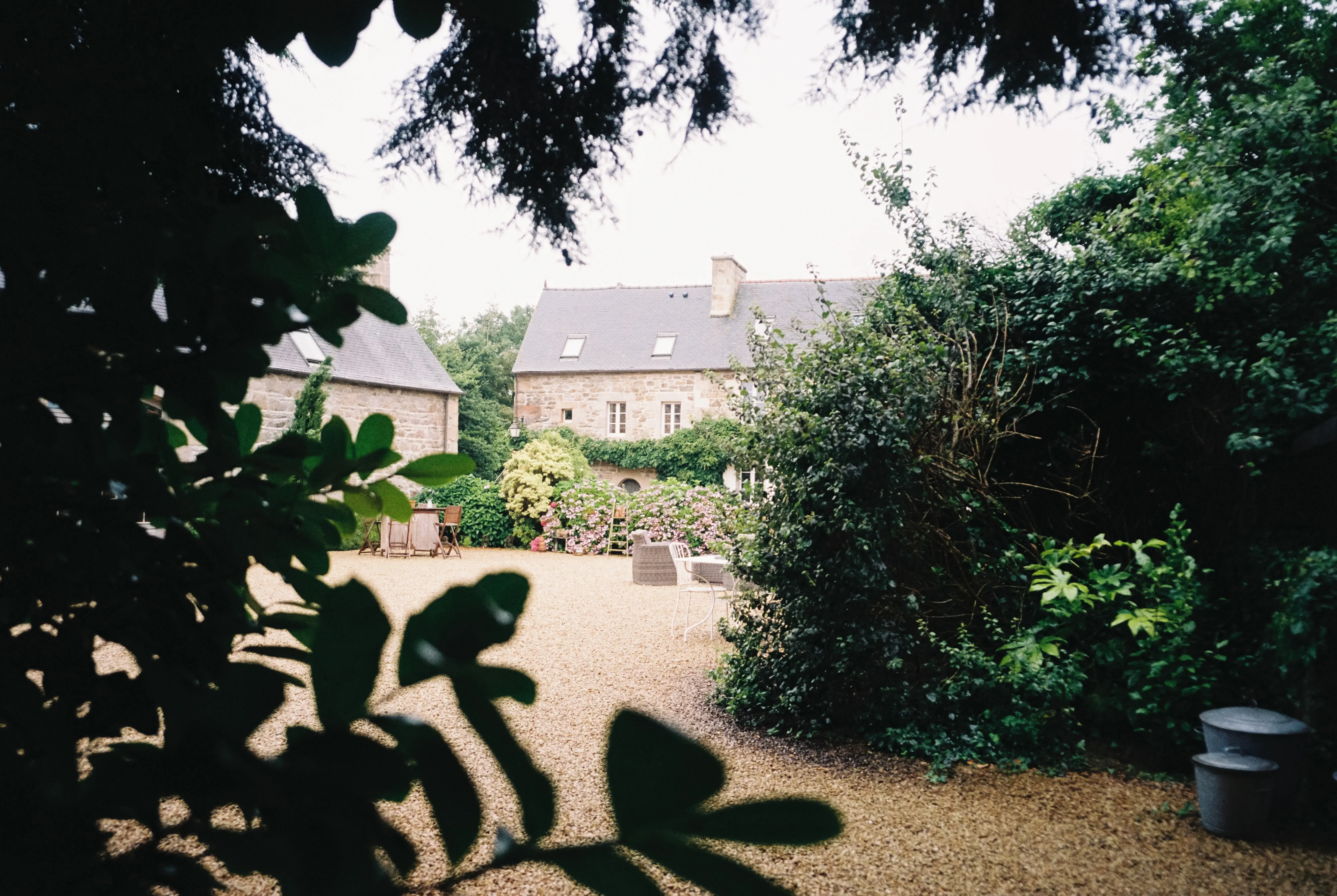 Another perspective from the garden, which was huge, but very wet on 80% of the days. Did I mention it was raining a lot? 🤪
Bad weather hikes
We tried to be good Germans, bought new raincoats for the kids and went on a lot of adventorous hikes over rocks and beaches.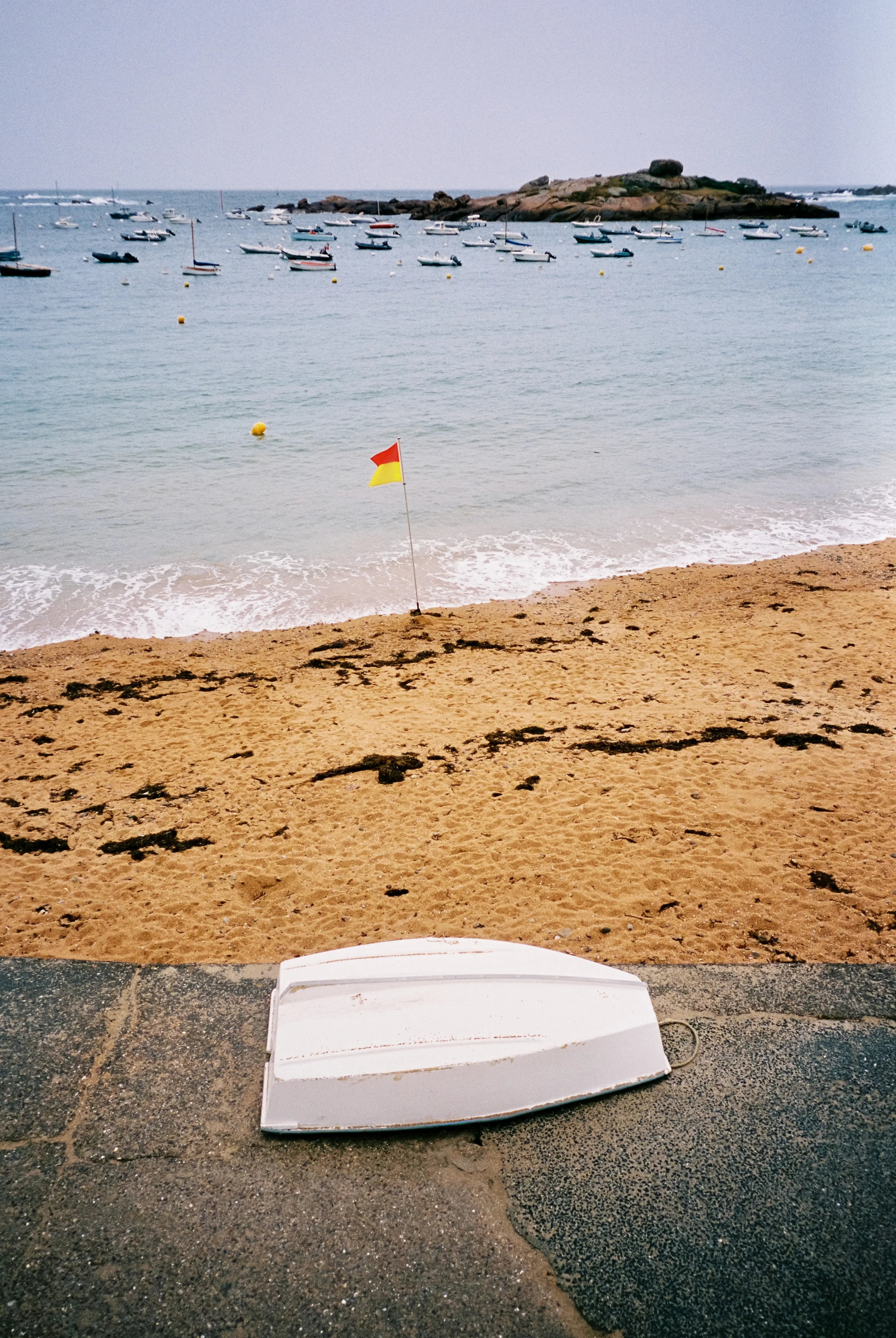 On rainy days, the smaller beaches were deserted. Nobody was in the water except some very few brave swimmers, and the ususal surfers and kiters.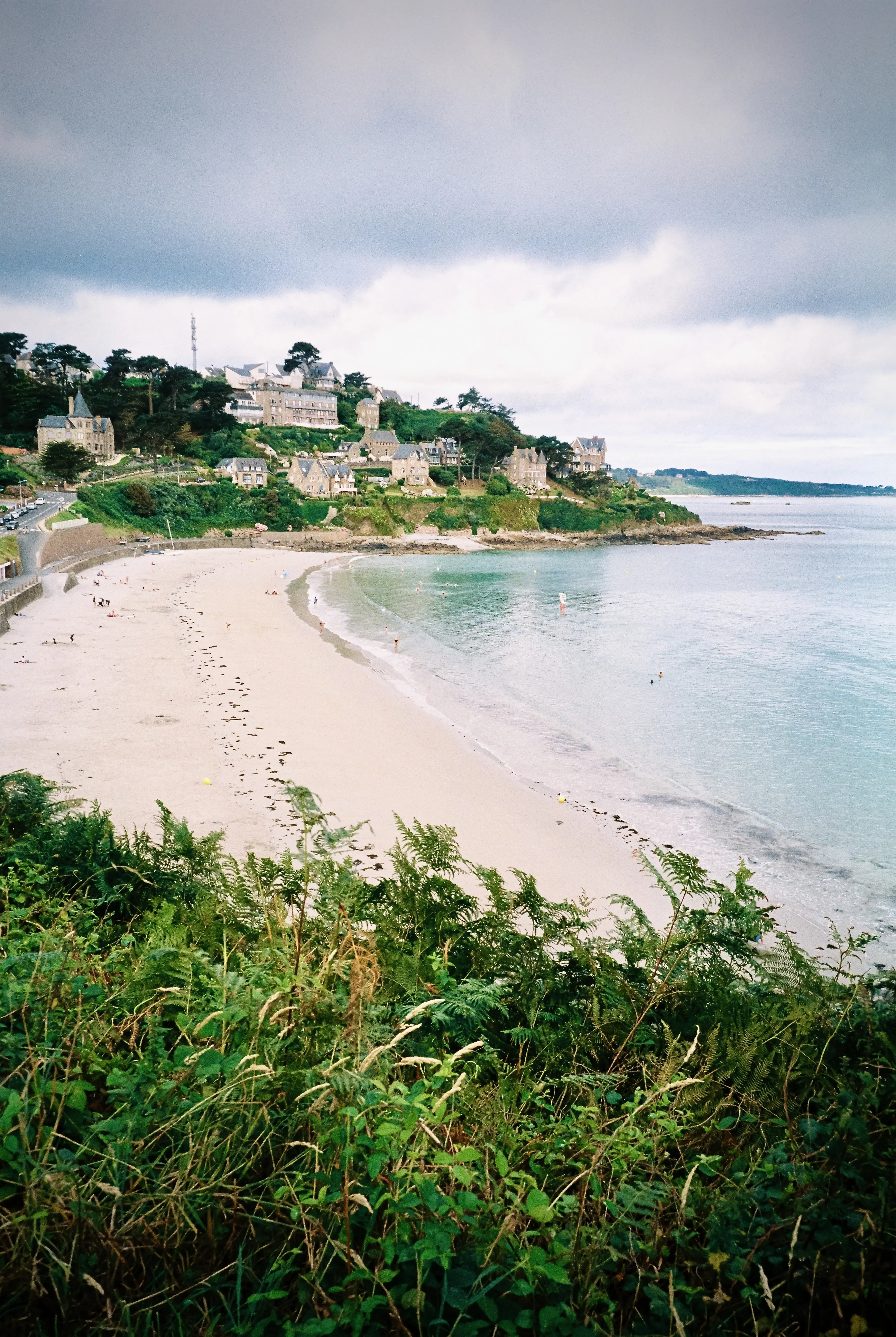 The more popular beaches were mostly deserted, too. This beach was crowded when the sun came out.
Good weather hikes
On rare occasions, despite the weather report predicting a rainy day, we could see the blue of the sky for some moments. And boy, Brittany was beautiful then!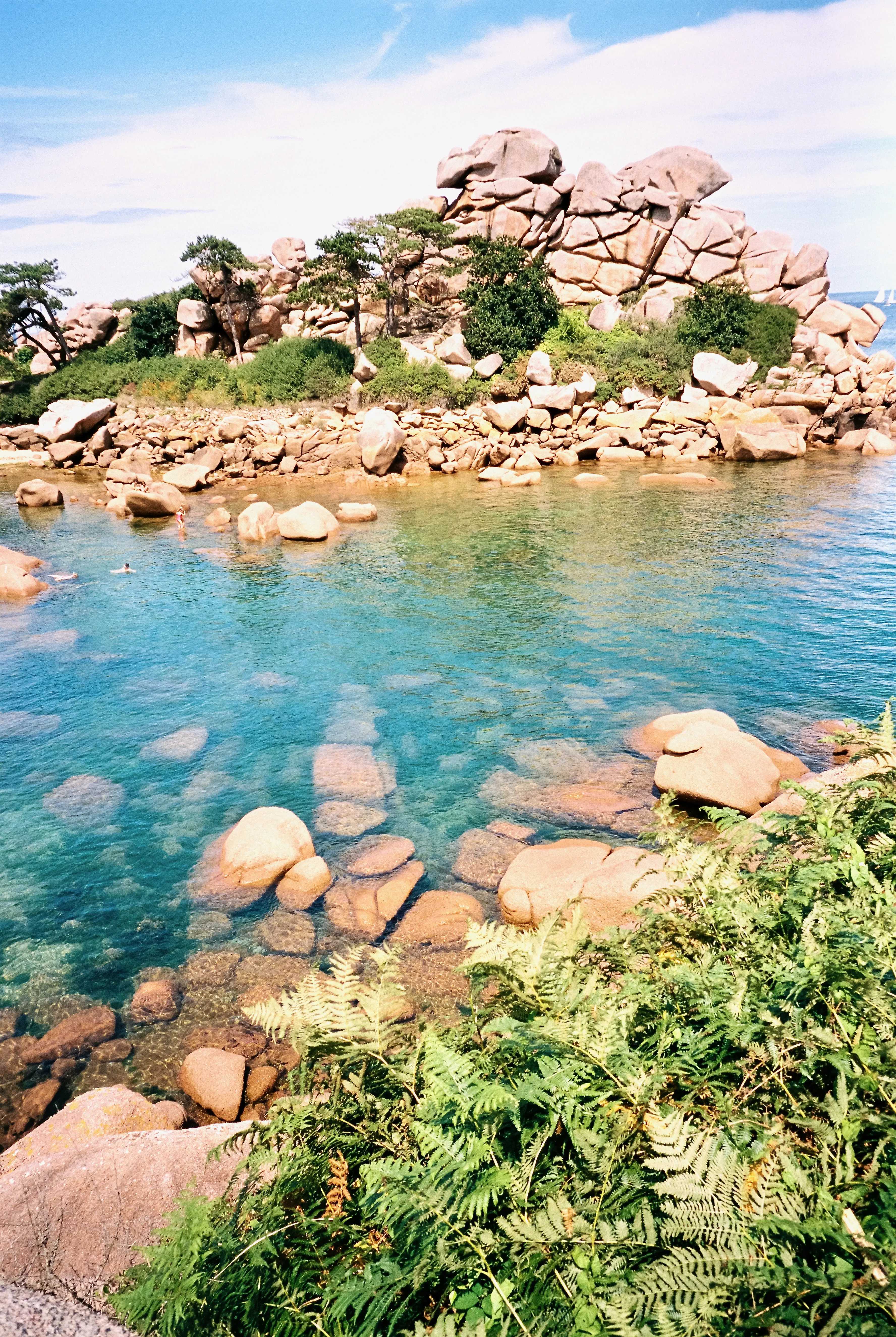 Small bay we found on one of the hiking sessions.
Brittany is great for all kinds of watersports. Like sitting in the rain.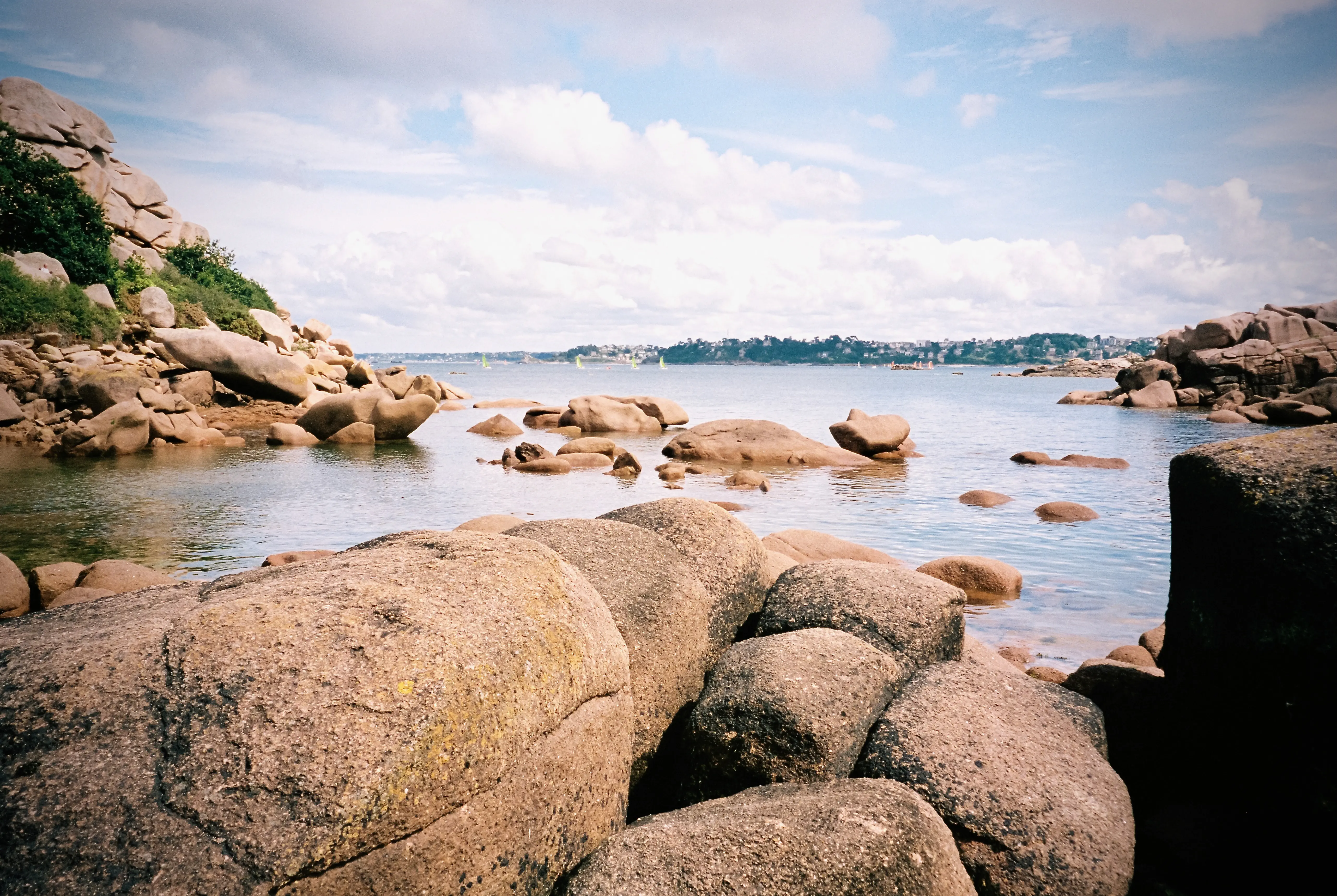 There's rocks in Brittany. Who would have known? 🤔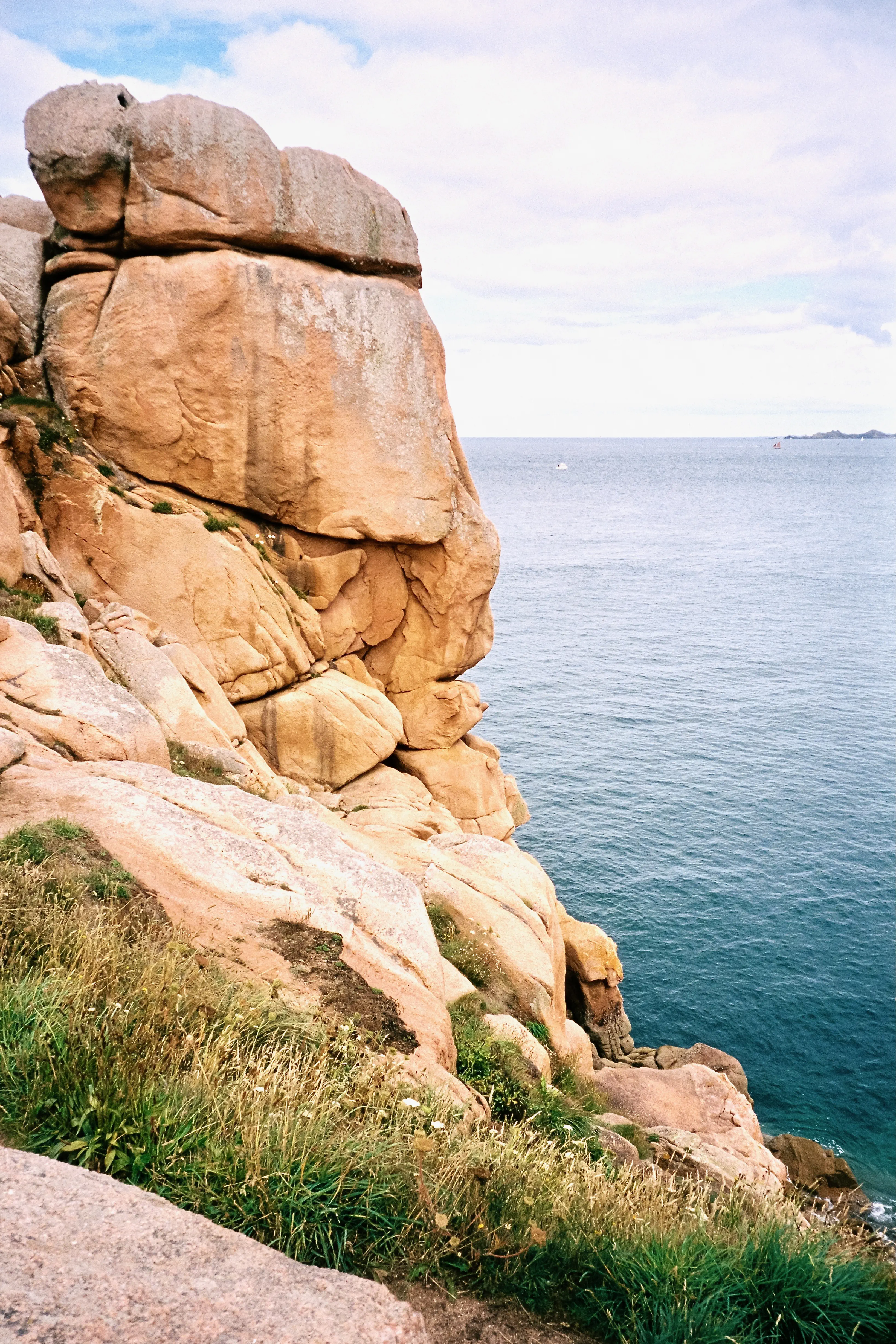 Rocky rocks indeed. 🪨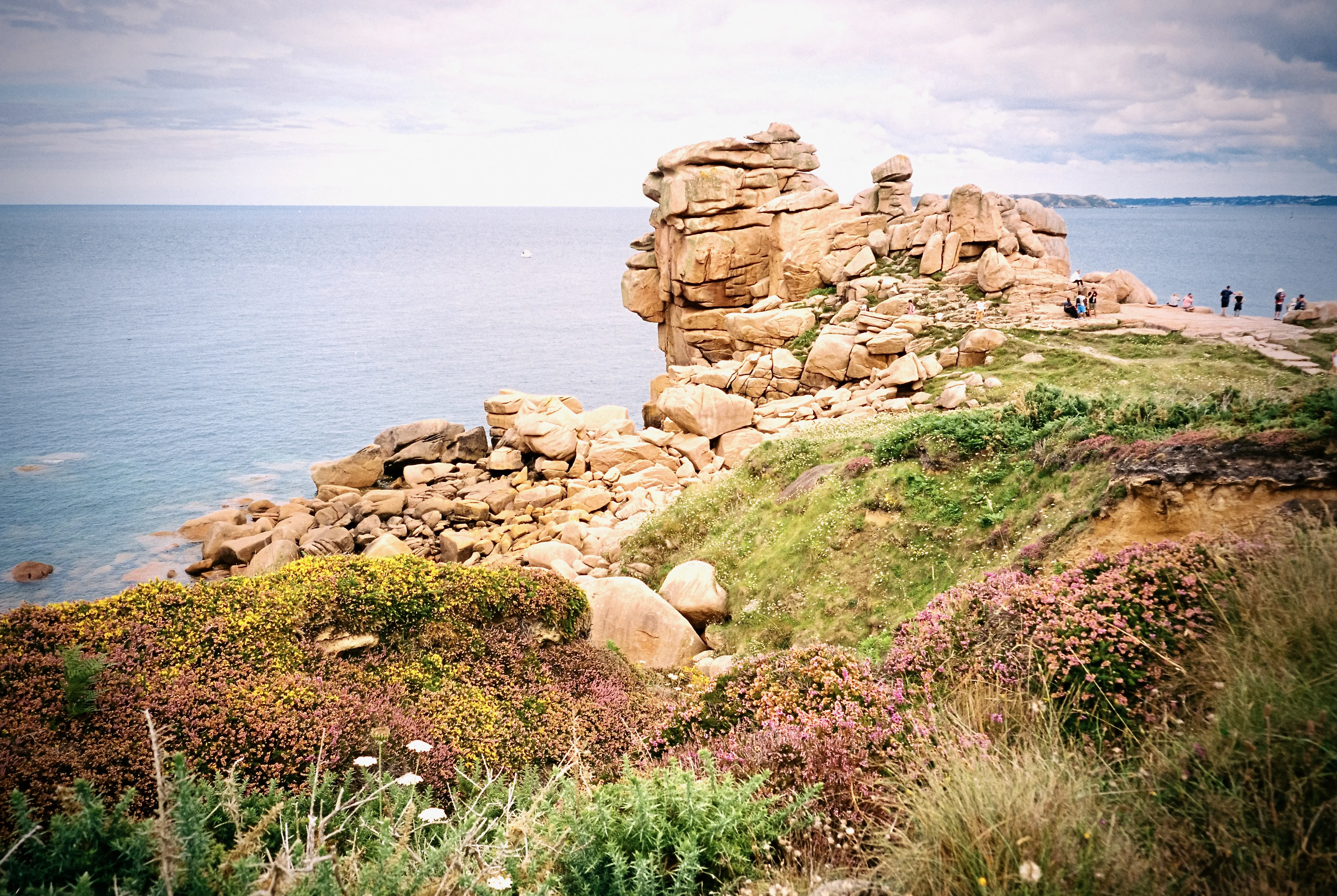 I'm running out of words to describe rocks.
Medium weather hikes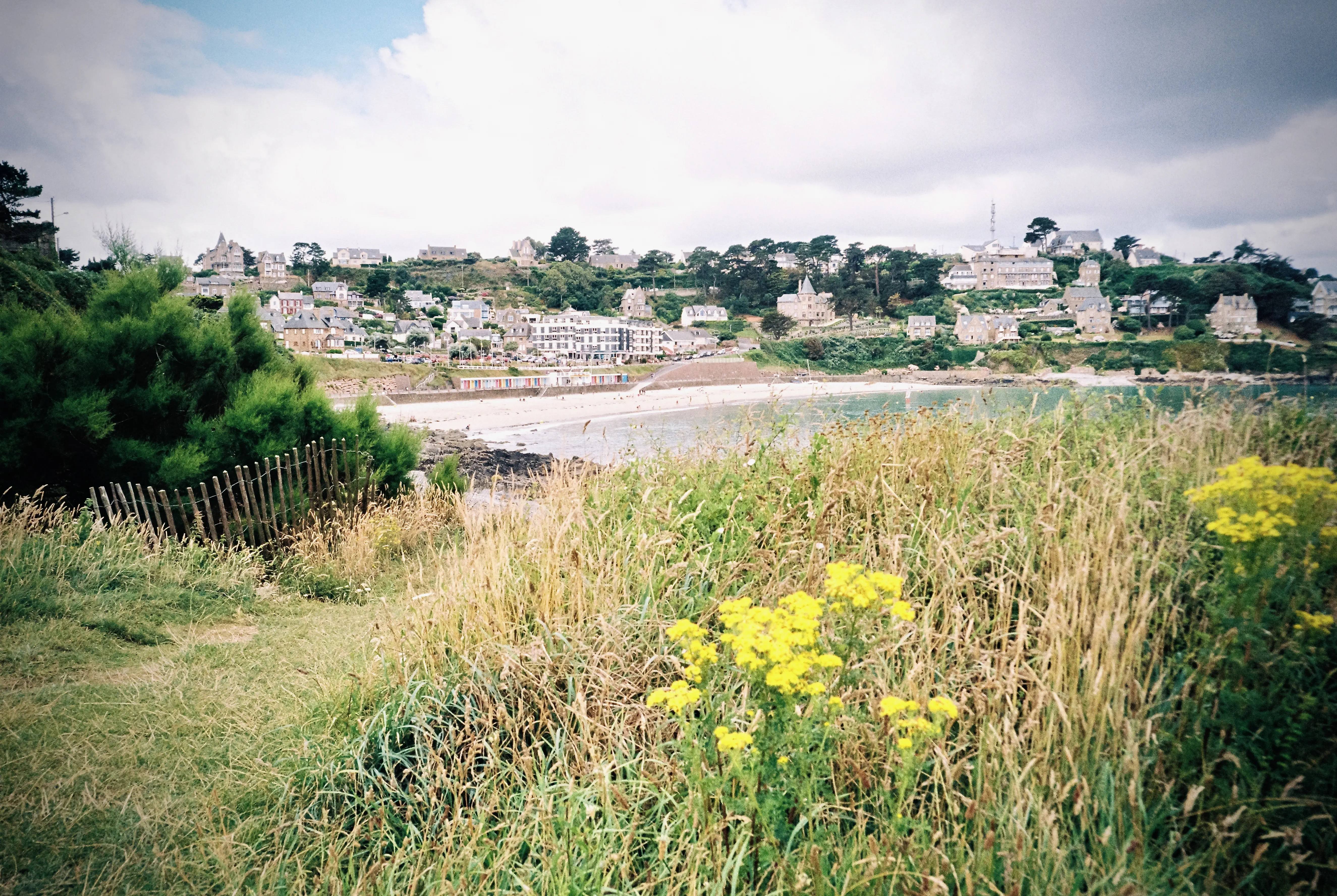 On some days, the weather would change quickly. You never knew what's next 🤷‍♂️.
One day we went on a hike along the coast, and there were small stone houses and hydrangeas everywhere.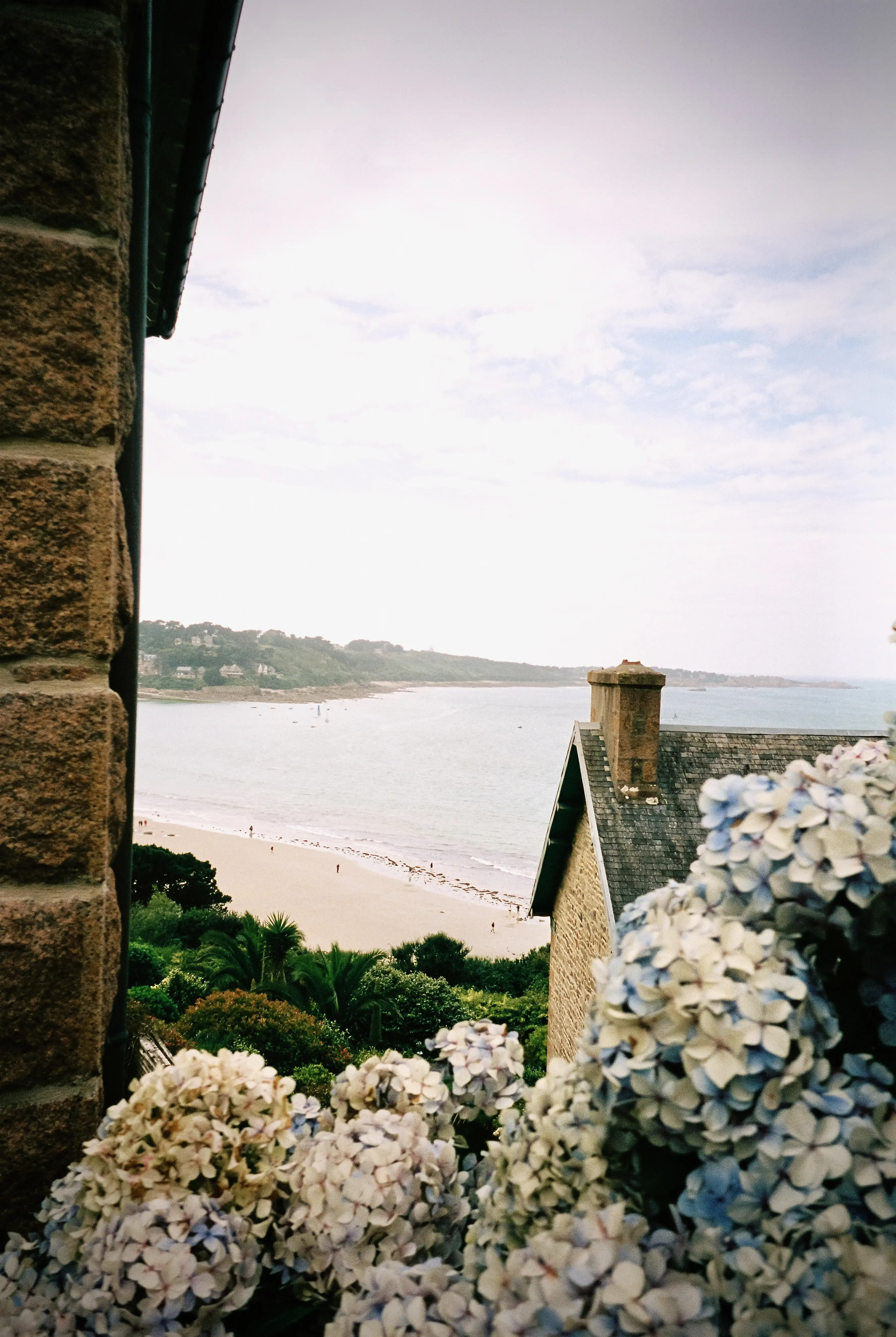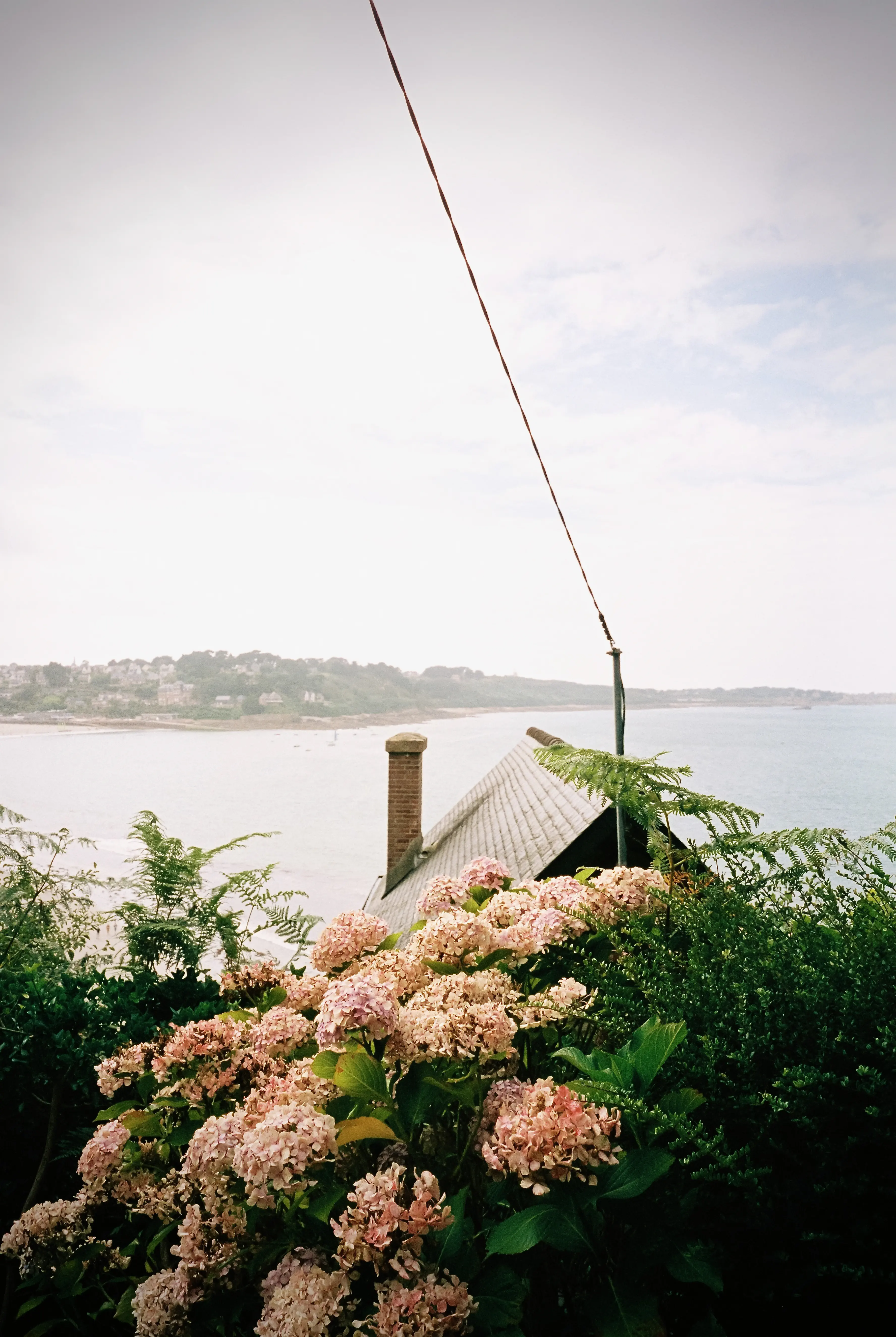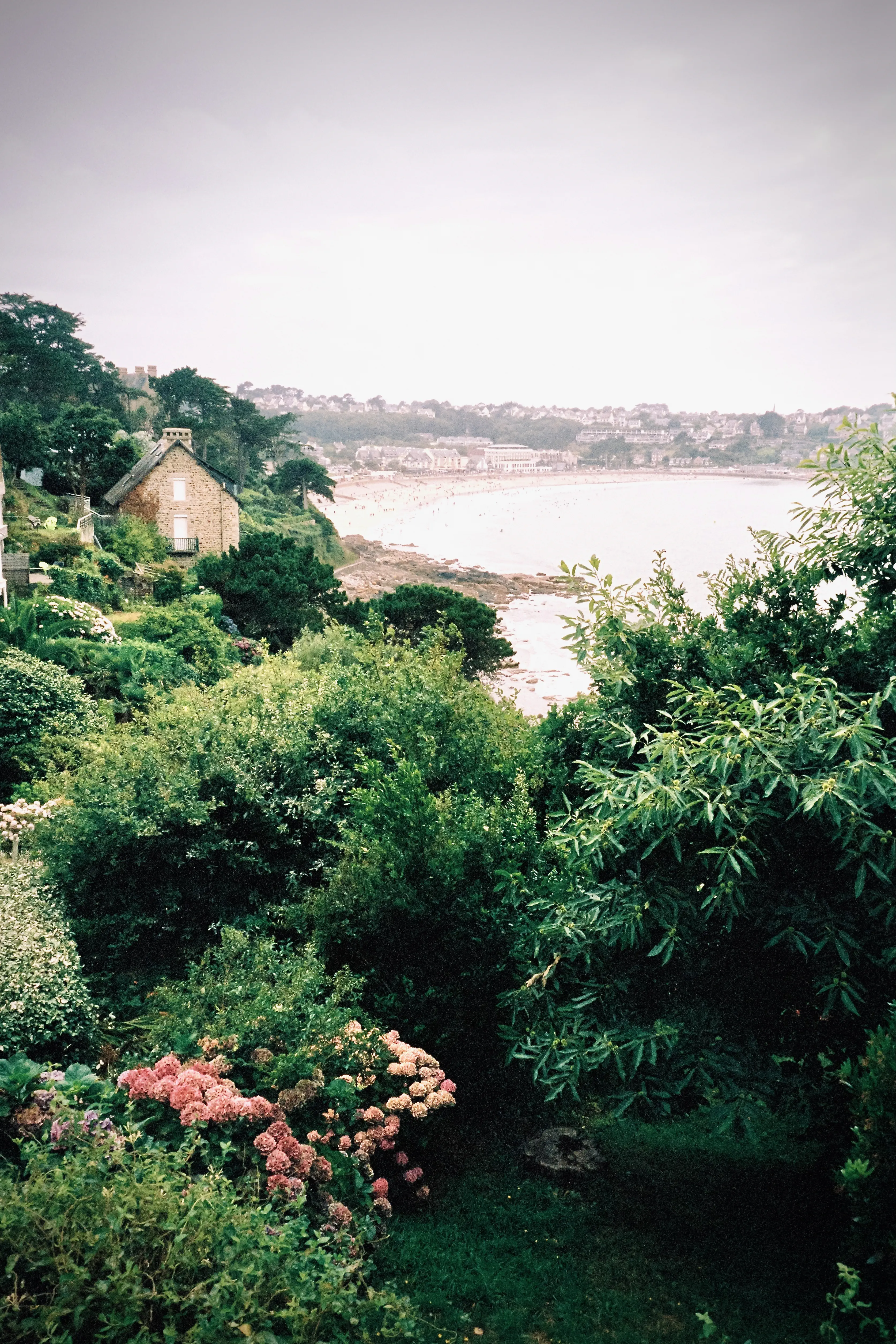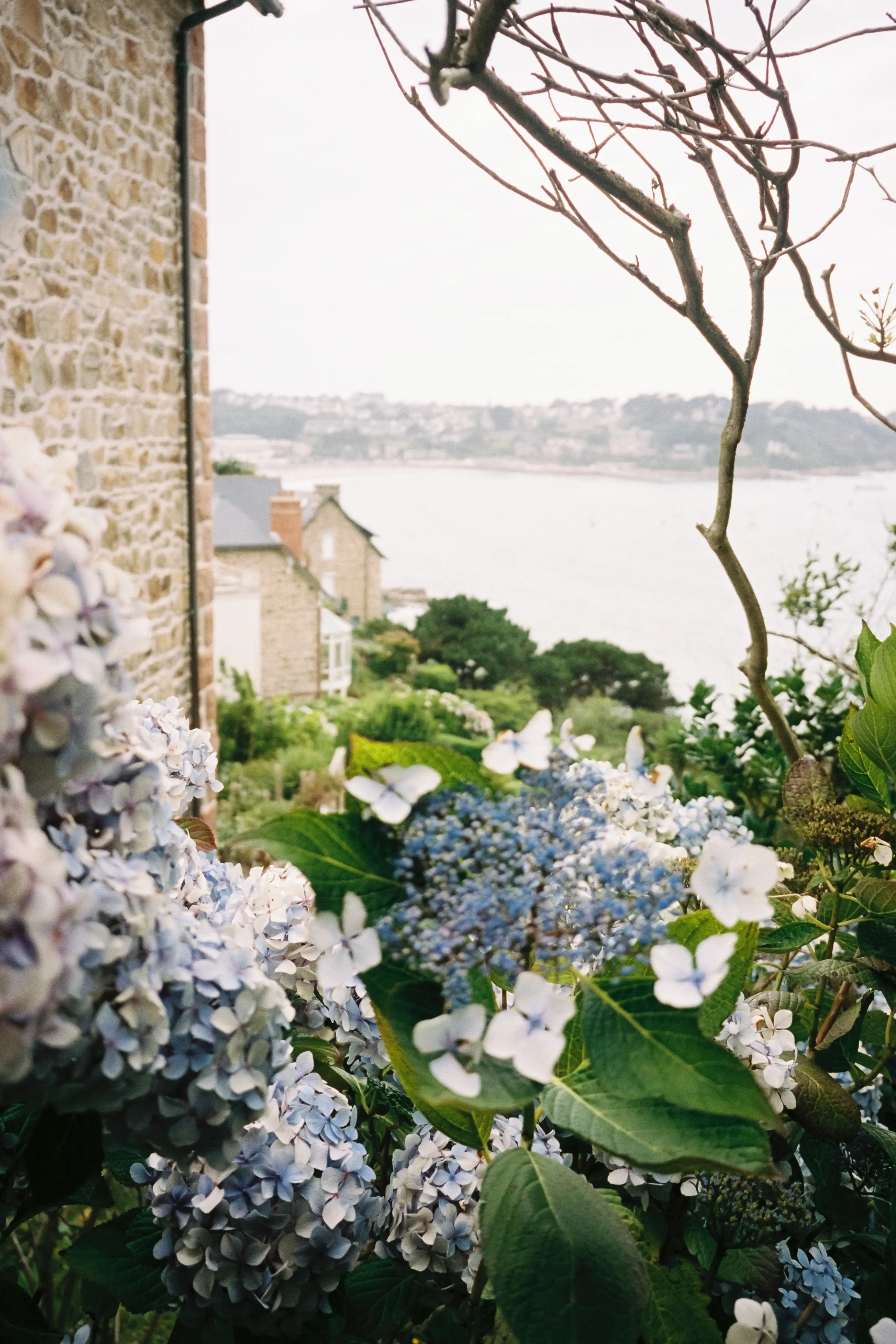 Visiting an old abbey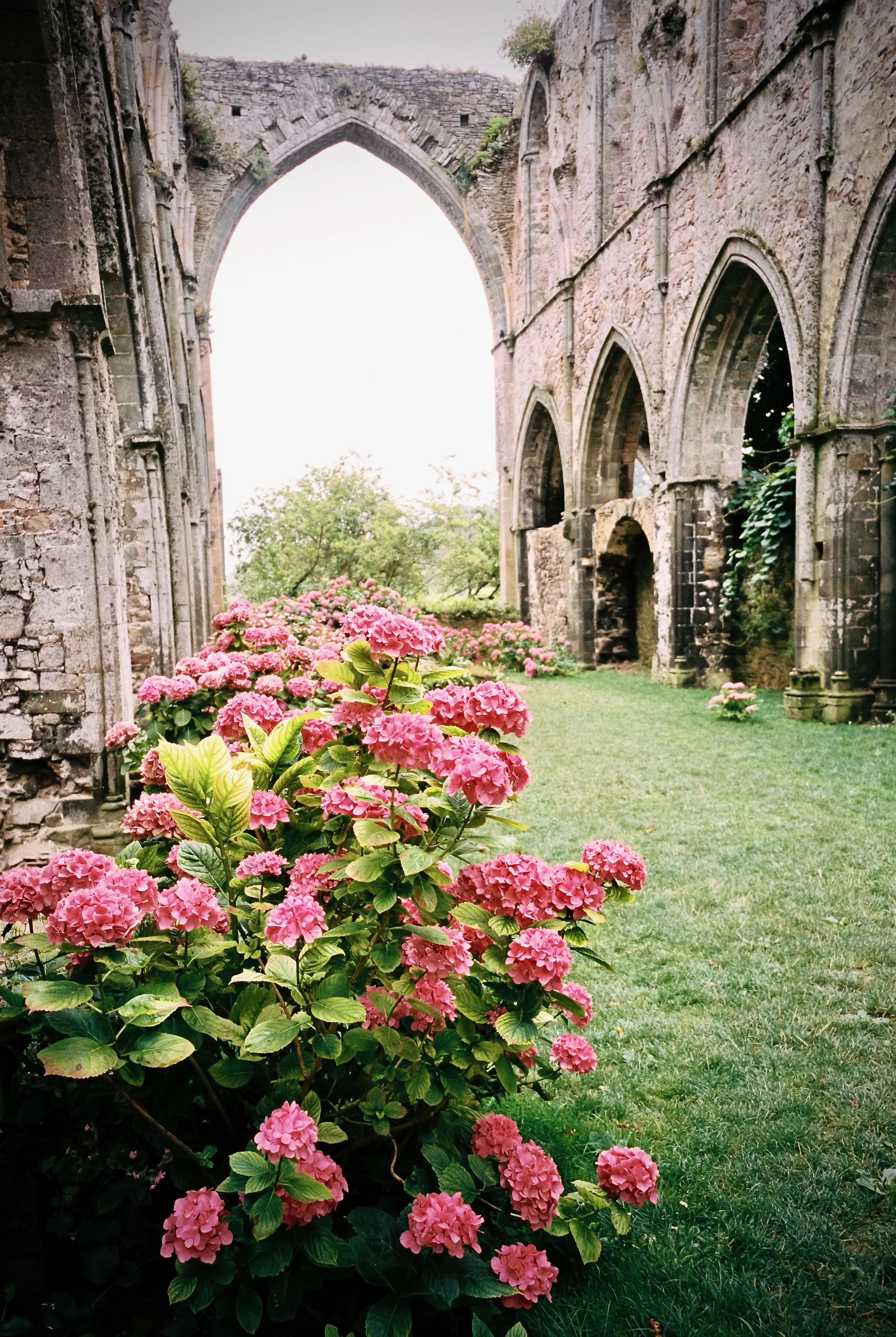 The abbey was mostly ruins, but included a lot of… you guessed it, hydrangeas.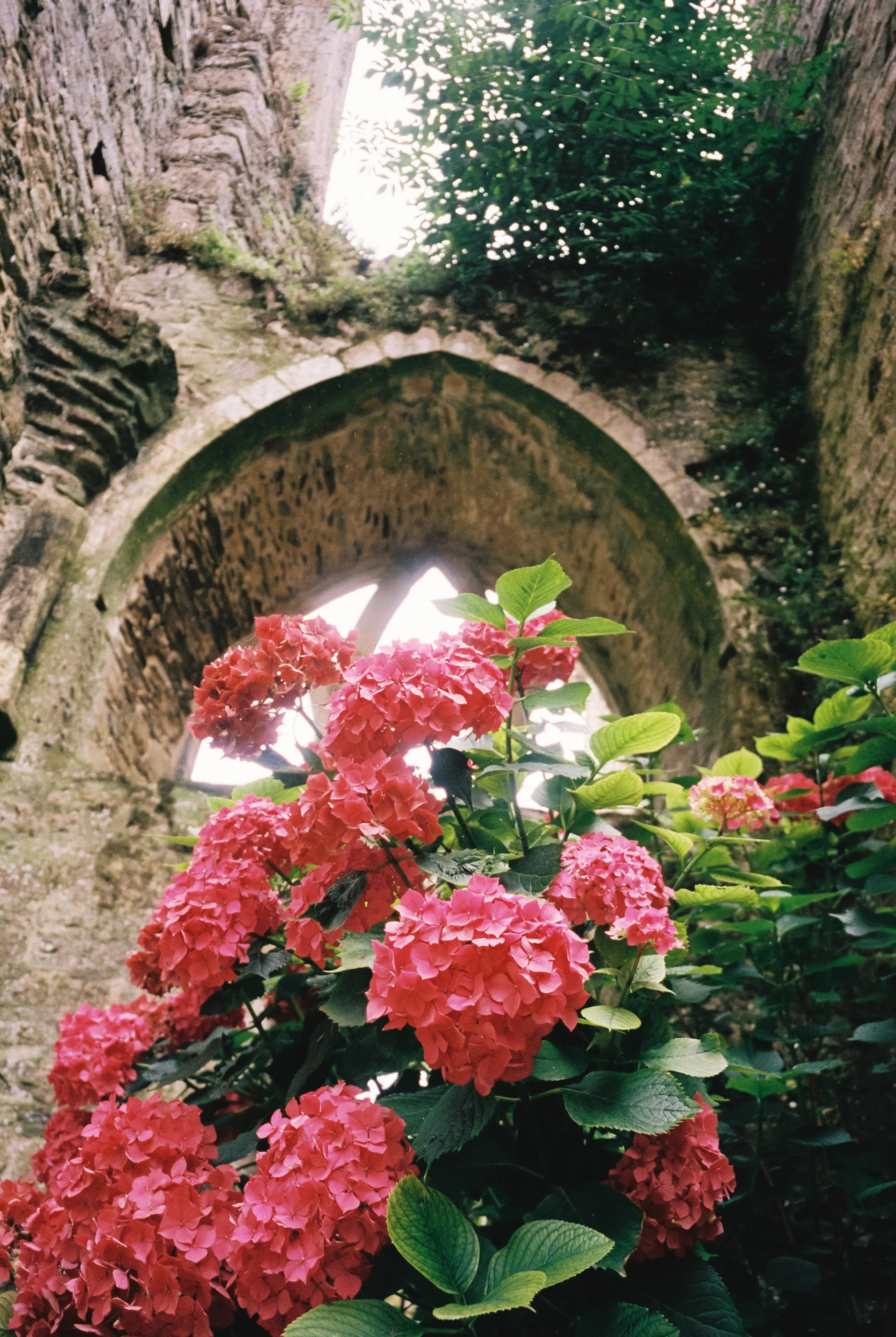 They were everywhere.
All images above were taken with the Minolta TC-1 compact camera on Kodak Gold 200 and Portra 400. The TC-1 split the work with the Leica M6, which was usually loaded with B&W film. But that is for another post.